Non-QM Home Loans
7250 Redwood Drive, Suite 300, Novato, CA 94945
Overview
We Can Handle All Of Your Non-Qualifying Mortgage Needs.
You deserve the best in service, value and benefits. We provide all three.
Non-QM programs in California that we offer:
Click to see our programs.
Meet The Founder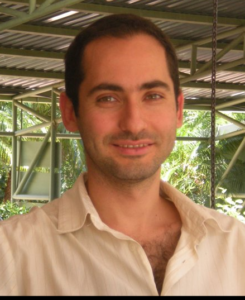 Vlad Kogan, a licensed mortgage professional (NMLS ID: 2149867), offers mortgage services to clients who may not meet some of the traditional mortgage requirements set forth by other mortgage lenders. In order for our company to think outside the box in regard to lending, it's crucial that we have a leader who is willing to push the boundaries and get applicants the funds that they need to purchase the house of their dreams.
Vlad isn't new to the world of nontraditional mortgages. Long before he was leading the company, he spent years working in the mortgage industry and was sponsored by A&D Mortgage, another mortgage company that takes the time to look at applicants as people, not numbers. During his years in the mortgage industry in which he was sponsored by A&D Mortgage, Vlad Kogan learned about many of the principles that make him the right man to lead our company.
A&D Mortgage is a direct, full-service mortgage lender that provides a variety of mortgage options for applicants who want to purchase a primary residence, a secondary residence, or an investment property. In addition to conventional mortgages, A&D Mortgage also provides a variety of other mortgage products, including government-sponsored mortgages and non-QM loans, including foreign national mortgages, jumbo mortgages, and bank statement-based mortgages.
A&D Mortgage is always looking for ways to expand their offerings, giving them the ability to put money in the hands of clients who may not be taking a traditional approach to home ownership.
Ready to apply? Click the apply now button to get started.